Brow Maven &
Purveyor of Beauty
Melanie's love of aesthetics came at a very early age from being raised in an environment steeped in European artistry. Born in Hungary, she moved to the United States as a young child. She later pursued her passion formally and became one of many artists in her family.
She was granted a triple scholarship to the prestigious Cleveland Institute of Art in Portraiture and later studied Graphic Design. After graduating, she pursued a career in NYC and gained noteworthy positions in Design and Trend Forecasting at a several fortune 100 and 500 companies. She later wanted to move away from the hustle and bustle of NYC to fulfill a lifelong dream to live down south– in beautiful Georgia.
In this transition, it made perfect sense to bring her precise hand eye coordination and background in drawing the human face to a field where she could work with clients one-on-one and it immediately became a passion for her. She received her training from several world-renowned masters in permanent makeup and has been invited to become one of their Royal Artists, making her the only one in the entire state.
Since completing 2200+ procedures, Feather & Wink has become a brow destination for those in-the-know, with a significant portion of our clientele coming from out of state. Click on Book Now to reserve your spot.
Go ahead.
Reinvent yourself.
Pricing
Microblading
(includes aftercare balm)
$495
Optional Add On for Microblading: 3D Shading
an add on option for those with very sparse or no existing natural hairs. Gives a richness
and fullness that takes your Microblading to the next level.
$125
Combination Brow
(includes aftercare balm)
$625

Ombre/Powder Brows
(includes aftercare balm)
$525
Lips
(includes aftercare balm)
$675
Touch Up -- Brows
(includes aftercare balm)
6-8 weeks: $195
2-4 months: $295
Annual Refresh
(includes aftercare balm)
7-14 months, as long as strokes and shape are still visible and no redrawing is required,
discounted rate for existing clients only: $350
Policy
FEATHER & WINK IS AN EXCLUSIVE ATELIER OPEN BY APPOINTMENT ONLY. DUE TO THE NATURE OF OUR DETAILED ARTISTIC SERVICES, WE KINDLY REQUEST THAT YOU DO NOT BRING GUESTS OR PETS WITH YOU TO YOUR APPOINTMENT.
LATENESS:
We strongly encourage our guests arrive 15 minutes prior to their scheduled appointments to allow time to fill out paperwork and get settled in. If arriving 15 minutes or more past the scheduled appointment time, the appointment is subject to being cancelled and deposits will be forfeited.
CANCELLATIONS:
Please allow 72 hours (3 business days) notice when rescheduling your appointment. Cancelling with little notice or not showing up for your appointment will forfeit your deposit and may result in us not being able to continue working with you as a client in the future.
NO GUESTS PLEASE:
Due to the nature of our detailed services, we kindly request that you arrive unaccompanied to your appointment. Please— no friends, spouses, children, or pets allowed.
DEPOSITS:
A $100 deposit is required to book and confirm all appointments. This deposit is to ensure that you are serious about booking your appointment and will be deducted from the total cost of your session. A deposit invoice will be emailed to you within 24 hours of booking your appointment and must be paid within 48 hours. This deposit is non-refundable but may be applied to a future appointment one time if appointment was cancelled with 72 hours (3 business days) notice.
BALANCE:
Remaining balance is due immediately upon service completion.
TOUCH-UPS:
This touch-up appointment is crucial for the best results and is industry standard. Additional touch-up appointments may be needed for oily, problematic skin, those with dark pigmented skin and people who do not follow after care instructions properly.
EXISTING EYEBROW TATTOOS:
We are extremely selective when working over other tattoo artist's work. If you have had your eyebrows previously tattooed, we request that you email us clear photos of your brows for approval at info@featherandwink.com BEFORE your appointment is booked. Please note that if you book an appointment with us without prior approval and we are unable to work over your existing tattoo, you will forfeit the deposit.
IMPORTANT FOR CLIENTS:
Healed results will vary with each individual client. No guarantees can or will be made. Additional sessions (at a minimum charge) may be required to obtain optimal results. We have the right to refuse any client. For lip clients: please email us prior to your appointment if you have any history of cold sores, as we will need to discuss preventative measures. Please refer to our FAQ section to see if the services we offer may be beneficial to you and whether or not the prep and post care directions are a good fit for your lifestyle.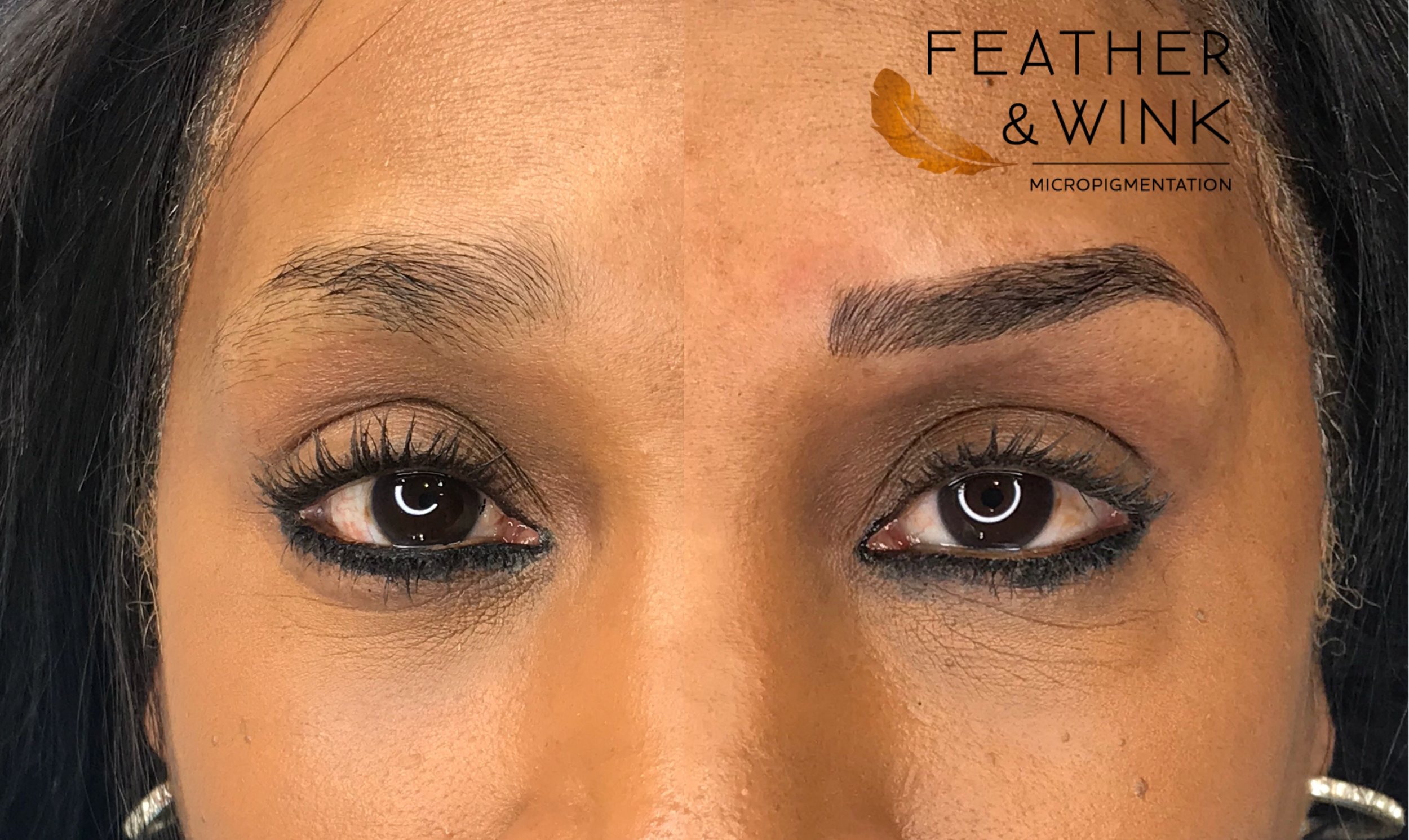 Refresh. Reinvent. Recharge.
Please complete the form below